Whip up some savings with additional insureds and complete coverage. Get your bakery covered online in 10 minutes or less!
Who Needs Baking Insurance?
Bakery business insurance from FLIP covers a variety of professional bakers and is customizable to fit your needs.

Protect your bakery in 10 minutes or less with our completely online purchasing process.

Claims are expensive—don't handle them alone. Baking insurance can help protect you from the expensive cost of claims and let you focus on serving your customers.

Protect your home bakery and get back to making delicious treats in 10 minutes or less with our completely online purchasing process.

Inland marine insurance extends insurance protection to one of the most important parts of your pastry-making business: your equipment.

Whether you specialize in donuts, gluten-free cookies, or vegan cupcakes, enjoy a policy that fits your budget. We keep the price low with USA-based agents who don't make a commission.
You deserve a policy as customizable as the wedding cakes you create. Personalize your policy to fit the exact needs of your business with the option to increase coverage limits or add additional policies.
These aren't the only bakers who need insurance. We cover more than those listed above. See more industries
What Is Bakers Insurance?
Bakers insurance is a series of liability insurances combined into one policy to protect your business from the expensive cost of claims. Common liability claims faced by bakers can include:
Third-party bodily injury and property damage claims
Equipment damage claims
Food poisoning or unlabeled allergens that made a customer sick

FLIP's insurance for bakers includes general liability, product liability, equipment coverage, and additional policy options that can help bakers create a customized insurance plan that fits their business needs.
What Type of Insurance Does a Bakery Need?
In order to fully protect your business, you will need the following baking insurance coverage:
General liability Insurance
Product Liability Insurance
Business Property Insurance
Damage to Premises Rented Insurance
Additional Insureds If You Rent Your Business Space

Even if you run a home-based baking business, you still need insurance in case a customer contracts food poisoning from something you sold them or if your kitchen floods during a storm and your equipment is damaged. 
Regardless of where you operate your baking business, insurance protects against legal fees and allows you to focus on baking rather than worrying about the confusing legal stuff.
How Much Is Insurance for a Bakery?
Bakery insurance starts at $25.92 a month with an annual option that starts at $299 a year. Think of it this way: the money you spend on fixing a broken oven is significantly more than the money you would spend on bakery liability insurance.
The basic policy includes up to $2,000,000 in general and product liability and up to $10,000 in business equipment coverage. Additional policy options include increased liability limits, professional liability coverage, and cyber liability coverage.
It's also important to note that we provide unlimited additional insureds for free, so if you need to extend your coverage to a landlord or event organizer, you can do so faster than you could say "homemade cookies."
Let's Talk About Numbers for Bakers Insurance
Bakery Insurance Coverage Details

Aggregate Limit: $2,000,000
General liability insurance for home-based bakeries can protect you from third-party injury and property claims which are the most common claims a baker experiences. If you cause damage to someone's property, or if someone injures themselves on your business equipment, you could be covered and not have to pay all the out-of-pocket fees associated with a claim.

Aggregate Limit: $2,000,000
Unfortunately, as a food business, you run the risk of someone falling ill from the food they purchased from you. Product liability insurance can help protect your bakery from the costs associated with a sick customer.

Your baking equipment is valuable and an essential part of your business, and we can help protect it through tools and equipment insurance. If your business equipment is damaged or stolen it could be repaired or replaced with this coverage.

Damage to Premises Rented
Aggregate Limit:  $300,000
If you accidentally spill and leave a stain on the carpet at an event, you could be held liable to pay for those damages. Damages to Premises Rented is an excellent addition to your policy if you run your bakery out of a rented space like a commercial kitchen, or if you participate in events like a farmers market. It can protect you from paying for damages you might cause to that space.
Here's what other people have to say about their experience from over 312+ available reviews.
General Liability Aggregate Limit
Products – Completed Operations Aggregate Limit
Personal and Advertising Injury Limit
General Each Occurrence Limit
Damage to Premises Rented to You Limit (Any One Premises)
Business Personal Property / Inland Marine Limit (Any One Article / Aggregate)
Business Personal Property / Inland Marine Limit (Per Occurrence) – Deductible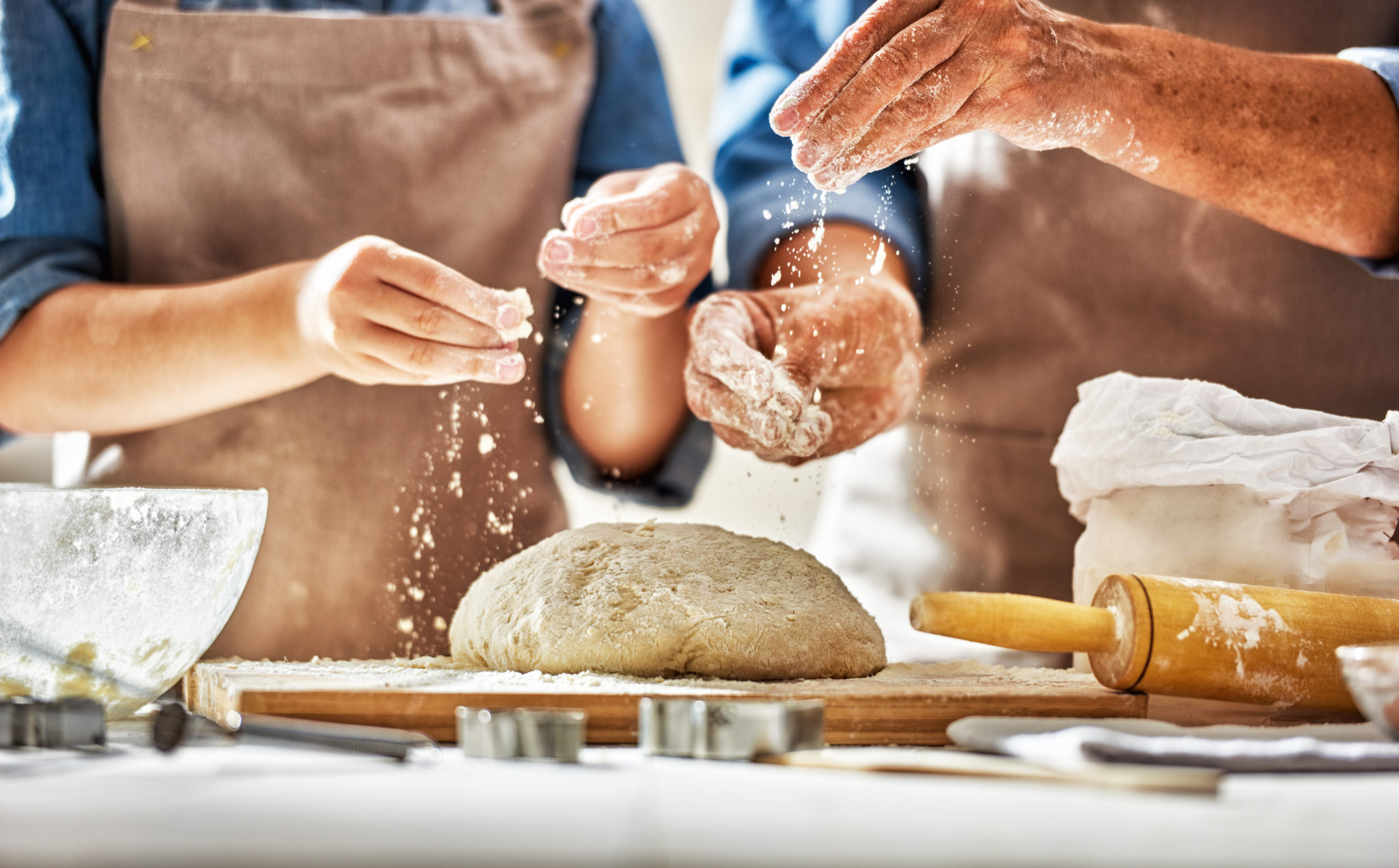 Have Questions? We're On It.
Common risks that come with running a bakery include the following:
Food poisoning lawsuits
A client tripping and injuring themselves on your business equipment at a fair, show, or market
Your oven catching fire
Your kitchen flooding
You damage property while at an event

You need insurance to protect your baking business from these unfortunate incidents and the expenses they come with.
Home bakers insurance covers product liability claims (food poisoning), property damage claims (broken oven), third-party injury claims (clients injuring themselves), and more.
When you purchase a bakers insurance policy with FLIP you're not only gaining a safety net of coverage but are also increasing your professionalism as a business owner and baker.
Filling a claim is quick and easy—just follow these 5 simple steps:
Log in to your FLIP online user account
Navigate to "Manage Policies"
Select "File A Claim"
Fill out the required information
Submit your claim