Personalized home bakery insurance designed to protect your unique business needs.
Benefits Of Home Bakery Insurance
Discover how the benefits of home-based bakery insurance can protect your business.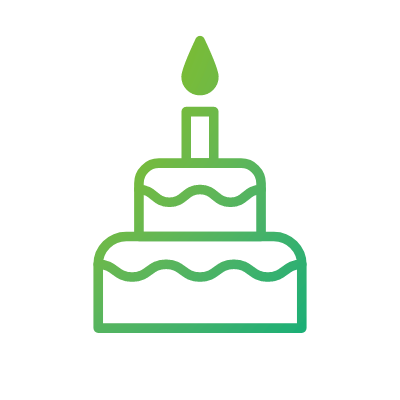 Create an insurance policy that gives your business the protection it deserves. From General Liability and Product Liability insurance to Tools and Equipment insurance, your business will have all the insurance coverage it needs.

Purchase your policy, add additional insureds, view policy documents, and access your certificates of insurance, all online from the comfort of your home. 

Unlimited Additional Insureds
The Food Liability Insurance Program (FLIP) provides home-based bakers with free and unlimited additional insureds. Add commercial kitchens, farmers markets, and more as additional insureds all from your user dashboard.
What Is Home Bakery Insurance?
Home bakery insurance is a combination of liability coverages designed to protect your business from the financial stress associated with claims. Your home baker's insurance policy can include General Liability to protect against third-party bodily injury and property damage claims, Product Liability to protect from the costs associated with foodborne-illness claims, Tools and Equipment insurance (Inland Marine) to help protect damaged or stolen equipment, and more. 
Liability claims have the potential to financially devastate your business, that is why we offer different coverage limits and options so you can create a policy that will protect all your unique business needs. Home bakery insurance can mitigate or even eliminate the out-of-pocket costs that claims often bring. 
How Much Does Home Bakery Insurance Cost?
The cost of home bakery insurance starts at $25.92 per month or $299 per year. Factors that can affect the price include
The gross income of your business

The coverage limits you choose 

The coverages you include on the policy
What Risks Do Home Bakers Face?
As a home-based baker, there are several risks that you can face. Listed below are some of the more common risks of running a home-based bakery. 
A customer contracts food poisoning from a pastry you sold them. 

An unlabeled allergen sends a customer to the emergency room after eating one of your cookies and not realizing that it was in contact with peanuts. 

Your kitchen flooded and some of your equipment is damaged. 

While running a kitchen demonstration a guest trips over a power cord and sprains their wrist. 
These risks can result in claims that lead to attorney fees, medical fees, and equipment replacement costs. Without insurance, you could be held liable to pay thousands of dollars out-of-pocket.
Let's Talk Number For Home-Based Bakery Insurance
Home Based Baker Insurance Coverage Details

Protect your business from paying for third-party bodily injury and property damage claims. It can also protect against claims regarding products-completed operations, personal and advertising injury, and more.

Protect your business from paying out-of-pocket for claims that your food made a customer ill. As a food industry business, you run the risk of making a customer sick from your food, whether from foodborne illness, unlabelled allergens, or more.

Inland Marine (Tools and Equipment)
Protect your business from the cost of repairing or replacing stolen or broken business equipment. 

Damage to Premises Rented
Protect your business from the cost of claims that arise from damages done to rented spaces, such as an event booth or commercial kitchen. It's common for property owners and event organizers to require businesses to list them as additional insureds on a policy before renting a space. FLIP provides unlimited additional insureds at no extra cost.
What Our Customers Are Saying
Here's what other people have to say about their experience from over 312+ available reviews.
General Liability Aggregate Limit
Products – Completed Operations Aggregate Limit
Personal and Advertising Injury Limit
General Each Occurrence Limit
Damage to Premises Rented to You Limit (Any One Premises)
Business Personal Property / Inland Marine Limit (Any One Article / Aggregate)
Business Personal Property / Inland Marine Limit (Per Occurrence) – Deductible