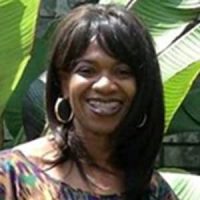 Awesome coverage. This is a great fit for anyone who is in the food service industry and seeking liability insurance to cover their company or mobile food trailer.
— Ethel Williams Caston, Caterer
I sell vegetables at farmers markets and FLIP has been wonderful! Great customer service, easy to navigate website, and great price. I've recommended FLIP to everyone I know who needs them.
— Marieta Chanco Easly, Farmers Market Vendor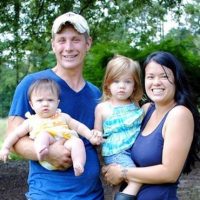 WE'D LOVE TO HEAR FROM YOU
Please click the button below to let us know how we're doing.
"I absolutely LOVE FLIP and have referred many friends. It's affordable, easy to use, and has just the coverages I need. If you like a great value and appreciate stellar customer service, FLIP is for you."
—Chef Bob Statler, Food Island
"We have always been more than happy with the customer service at FLIP Insurance. They are easy to get a hold of, extremely pleasant to work with, and always very timely in getting our requests completed. It has been a pleasure to work with them and we plan to continue to do so in the future!"
—Haley Weissman, The 3 Nuts
"I have used FLIP insurance for two years now. They have always provided excellent service at an affordable price. Don't consider going with anyone else!"
—Jessi Cushenberry, Primal Paleo Concepts
"Your service has been truly amazing through all my requests. Anyone that has answered my call has had excellent customer service knowledge. I thank you again for all your extra effort in order to satisfy my manager's requests. I will recommend your services to all food businesses in the near future."
—Nadia Khogyani, Rangarang Food Company
"I have been with FLIP for 1 year, and I have to say that it has been wonderful to have purchased through them. It is easy and has very friendly staff! If you are a business owner or starting a business, I highly recommend going to FLIP! Thank you for making your services available to small businesses like Sabrosos Salsas LLC."
—Sandy Maloney,
Sabrosos Salsas
"I couldn't be happier with the customer service I've received from Veracity. Everybody has been prompt, professional, and quick to understand my needs. When I had specific questions about my policy, David took the time to explain the coverage and help me make the right decision. I'd be glad to recommend Veracity to any small business owners looking for an insurance policy with exceptional value and great customer service."
—Greg, AZ
Excited to get our insurance through you. Thank you for offering full coverage liability insurance at a reasonable rate!
— Greg & Heide Purinton-Brown, Toddy Pond Farm