You've been hired as a private bartender for a wedding or corporate event. You have the mixology down to a science, but you may have forgotten one thing: liquor liability insurance.
Private or mobile bartenders can be held liable for damages if they serve alcohol to someone who causes an accident or inflicts harm to a third party.
"But wait," you may be thinking, "I'm not the person who chooses to drink irresponsibly. Why would I be held liable for damages that someone else causes? Could I really be held financially responsible if one of my guests gets drunk and causes an auto accident?"
You can, and many people have. This doesn't have to be your fate, though. Liquor liability insurance can act as a shield if you get hit with an unexpected claim, mitigating or even eliminating the cost.
That's why we've put together this guide to address common questions you may have about why private bartending insurance is important for you, what to look for when shopping for insurance, and how you can get coverage today.
Why Do Bartenders Need Insurance?
Beyond serving alcohol and interacting with bar patrons, being a mobile bartender comes with a lot of responsibility to keep others as safe as possible while still enjoying themselves.
In most states, bartenders who offer excessive alcohol to their customers are held responsible for their customer's actions. That means if someone you served alcohol to gets intoxicated and assaults another person, damages the venue's property, or drives drunk and injures someone else because of an accident, you can be held liable for the damages. 
This can happen regardless of where you're tending bar, including the following:
Bachelor or bachelorette parties

BBQs

Anniversaries, birthdays, baby showers, or any other milestone celebrations

Company or corporate events

Luncheons or dinners

Any event where alcohol is served

Anyone injured by an intoxicated person has the right to sue the individual who provided the alcohol, and you may even face criminal charges. Because liquor liability charges are substantial, you do not want to find yourself uninsured and facing these costs alone.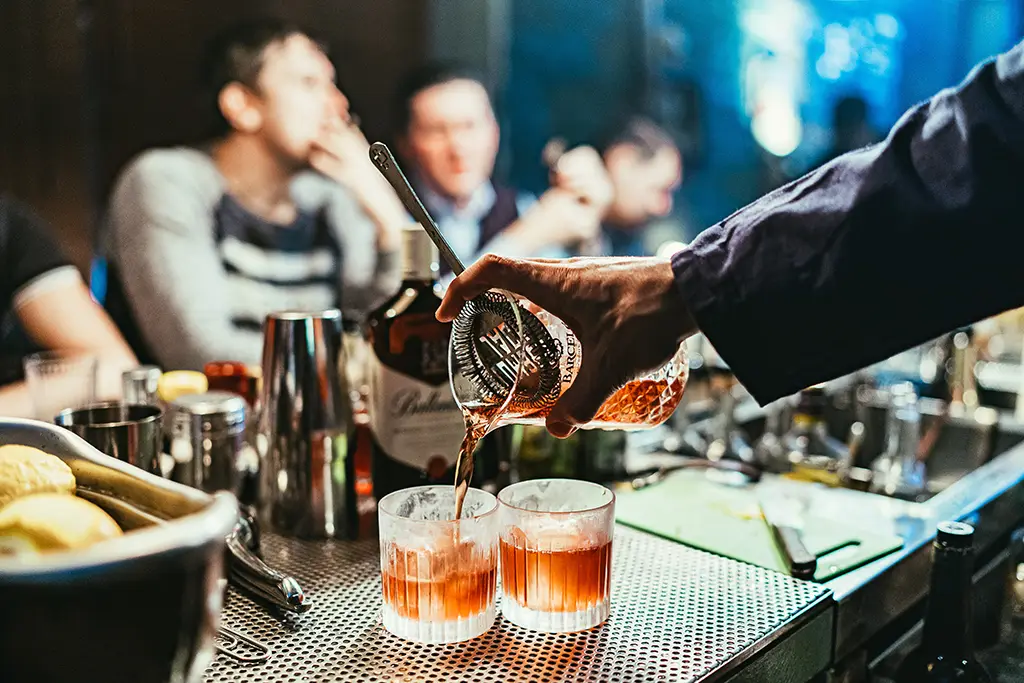 What Should I Look for When Shopping for Bartending Insurance?
Getting insurance for your business can be a daunting task if you've never done it before. Let's break down some of the most important things to consider while you're looking for the best policy.
General Liability Insurance
Before purchasing liquor liability coverage, you'll need general liability insurance. This is a series of coverages that are designed to protect your business from claims relating to property damage and third-party bodily injury. 
General liability insurance can help you pay for the cost of repairing or replacing equipment that gets damaged while traveling to an event, or the legal fees you may have to pay if a customer trips over your equipment, injures themselves and sues you.  
Important: This type of coverage does not offer protection from liquor-related claims, however, which is why you'll need to add liquor liability coverage to your policy.
If you bartend year-round, an annual policy will be the best fit for you. Getting coverage for the whole year protects you from being uninsured at any given time, so you'll have protection from costly claims no matter where you're working.
However, if you only bartend occasionally, an event policy might be more appropriate, as you will only pay for coverage over a set number of days instead of paying for a full year and only serving alcohol at one or two events.
In the insurance world, a limit is the maximum amount your insurer will pay out for something your policy covers. When you file a claim, anything that exceeds the limit on your policy is something you will pay for out of pocket. Higher limits mean higher premiums, but they also mean more room for covering claims.
If you have questions about your policy or need to file a claim, you don't want to wait around for someone to speak to. Reading online reviews that mention a company's customer service can help you get a better idea of how good theirs is.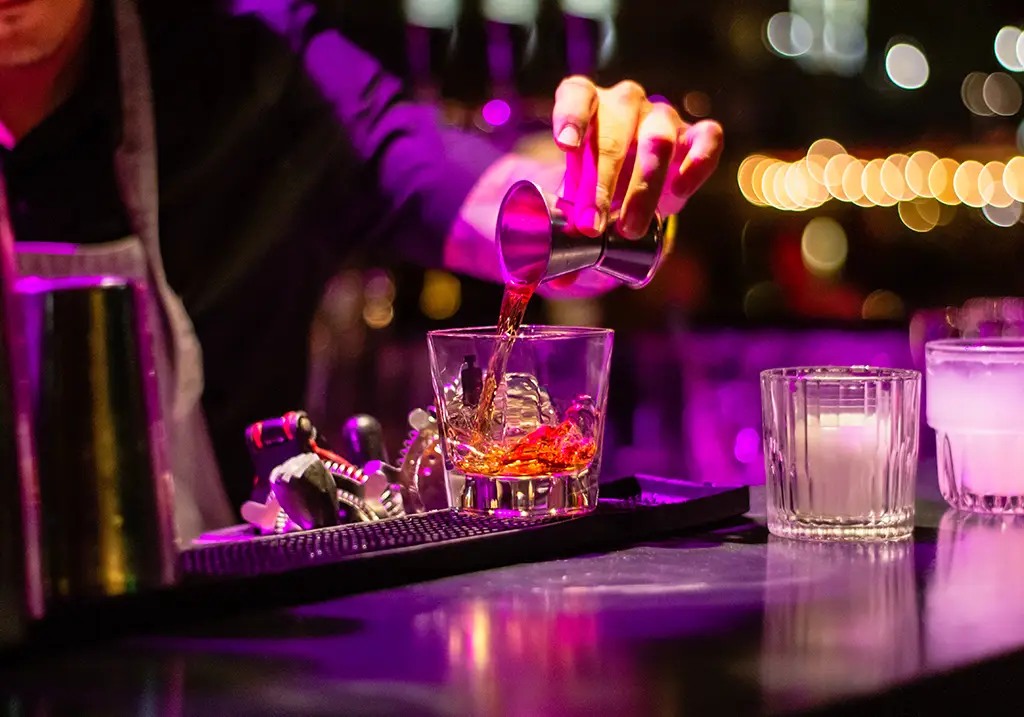 How Much Is Bartender Liquor Liability Insurance From FLIP?
FLIP makes buying liquor liability insurance easy with a simple online application and checkout process that allows you to download your policy in minutes. You can even purchase insurance right before your event or gig starts.
Bartenders can purchase either a 1- to 3-day event liquor liability insurance policy starting at $105 or an annual liquor liability policy starting from $200.
If you don't already have a general liability policy, you can bundle it with an event policy for $134 per event or an annual policy starting at $429.
When you consider that you could easily end up paying hundreds of thousands of dollars for legal fees in the event of a lawsuit, that's a bargain. 
Liquor liability insurance may cover legal fees, settlements, and medical costs up to the limits of your policy. It may even cover the costs of expenses if you were to be responsible for damages stemming from a lawsuit.
What Does Bartender Liquor Liability Insurance Cover?
Liquor liability insurance may cover legal fees, settlements, and medical costs up to the limits of your policy. It may even cover the costs of expenses if you were to be held responsible for damages stemming from a lawsuit. 
Of course, there are some limitations. If any of the following apply, you may not qualify for a liquor liability policy: 
Any of the following states that prohibits buying FLIP liquor liability insurance: AL, VT, DC, AK, HI, IA, KY, NH, PA, WV.

Any event where the insured is promoting or sponsoring any entertainment.

Any risk that allows consumption of alcohol by employees, temporary workers, independent contractors, and volunteers during hours of employment.

Any operations that continue past 2 a.m.

Any events that allow drinking games, drink incentives, all-you-can-drink specials, complimentary drinks, BYOB, bottle service or self-service.

However, if you give us a call, we can confirm whether or not you qualify for coverage. Contact us at 844-520-6992 or by email at info@fliprogram.com.
Protect Your Private Bartending Business
As frightening as it is to potentially face claims, these risks don't mean you need to quit doing what you love. Here are a few things you can do to reduce your risk of having a liquor liability lawsuit brought against you and give yourself peace of mind.
Encourage designated drivers:

By offering a wide selection of non-alcoholic beverages and water when you're bartending, you can make it easier for customers to refrain from drinking. Having designated drivers around can help reduce the chance that someone will drive themselves home while intoxicated and harm themselves and/or others.

Know how to get someone a ride home:

If you have the Uber or Lyft app installed on your phone, or have local taxi numbers readily available, you'll be better equipped to get someone a ride home when they aren't able to safely drive themselves.

Recognize signs of intoxication:

If a person has

slurred speech, is aggressive, is uncoordinated, and/or has bloodshot eyes

, they may have had too much to drink. You should avoid serving visibly intoxicated people.

Don't allow outside drinks:

If customers are bringing their own drinks, you cannot control how much they're drinking. You can speak with the event organizer and ensure that there is a rule against outside drinks.

Check IDs:

While you should already be in the habit of carding people who look younger than 21 or around that age, it's safer to card people who look older too as some people don't look their age. To make things simple, one of your bartending rules can be to check everyone's IDs—better safe than sorry.

While these are all great ways to reduce your risk of facing a liquor liability lawsuit, accidents still happen. There's only so much you can do to control another person's behavior, especially when they've been drinking. That's where having liquor liability insurance comes in handy. 
Keep your business's finances and reputation protected and get liquor liability coverage today!
Ashley Baker writes about marketing, business, and insurance for small business owners and entrepreneurs.
Ashley is a former Licensed Massage Therapist. She has a background in writing for state political offices, newspapers and was the web editor for two regional magazine publications. When she's not writing, she's spending time with her family, attending college football games or kayaking. Find Ashley on 
LinkedIn, Instagram, or Twitter.