The food industry is made up of a diverse group of businesses; manufacturing, importing, food processing, distribution, hospitality, and food services to name a few. All play an important role in the supply chain to deliver products to the consumer.
One thing they all have in common is exposure to lawsuits arising from foodborne illnesses.
Every business from farm to fork is susceptible to injuries and illnesses arising from your food products. Product liability insurance can help you manage these risks.
What Kinds Of Risks Do I Face?
According to the FDA article, "What You Need to Know About Foodborne Illnesses" there are about 48 million cases of foodborne illnesses annually. That equates to 1 in 6 Americans every year, resulting in 128,000 hospitalizations and 3,000 deaths.
According to the Centers for Disease Control and Prevention, the top five foodborne germs that cause illness in the United States are:
Norovirus
Salmonella
Clostridium Perfringens
Campylobacter
Staphylococcus Aureus (Staph)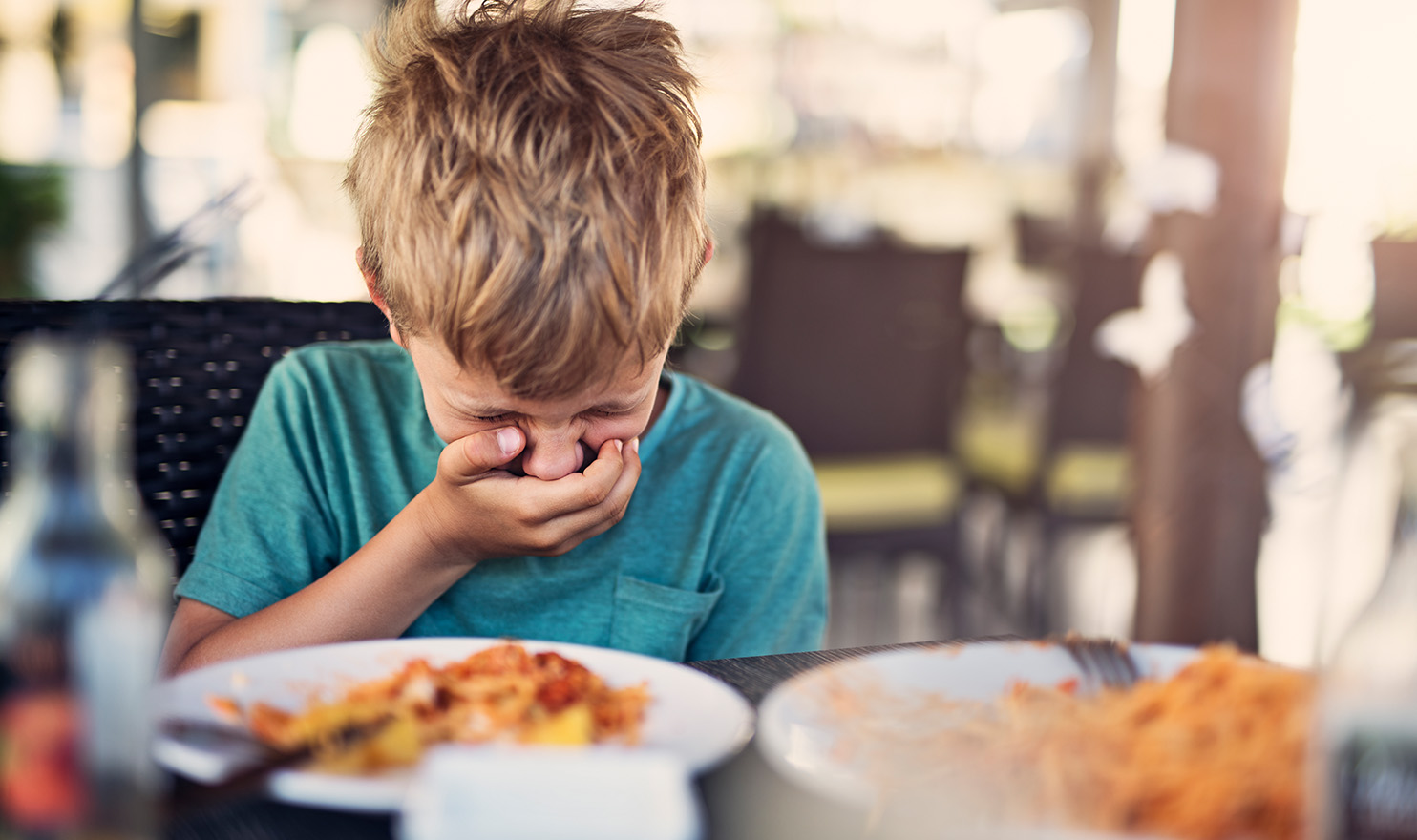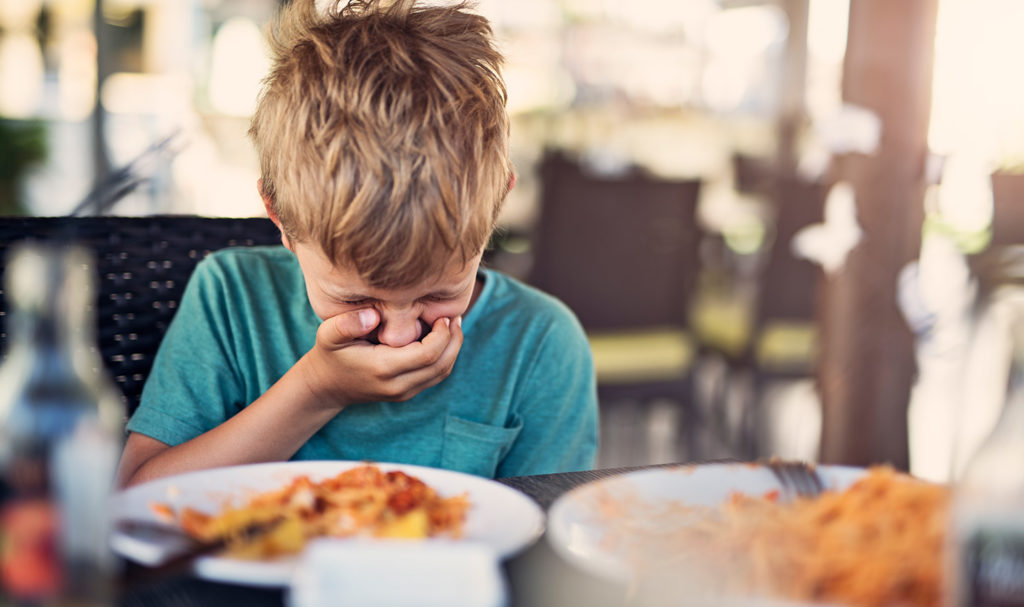 If someone gets a foodborne illness, there are several legally recoverable food poisoning damages that can cost thousands to recuperate. This means someone can file a lawsuit and hold you financially responsible for the illnesses your product caused
Some of these expenses include:
Medical Bills
Loss of Income
Out-of-Pocket Expenses
Pain and Suffering
Emotional Distress
And in the worst-case scenario, a wrongful death lawsuit.
No matter where you fall in the supply chain, your business needs product liability insurance! Whether you are a food truck, caterer, manufacturer, distributor, or processor, you can benefit from the protection of this coverage.
Insurance Definition Of Your Products
Product liability insurance may pay for bodily injury and property damage claims that arise from the use of your product. This includes sickness, disease, or death resulting from injuries or sickness from your product.
When you look at how a standard general liability policy defines what a product is, it states, "any goods or products manufactured, sold, handled, distributed, or disposed of by you or others trading under your name". As you can see, the definition almost encompasses the entire food supply chain.
If a consumer purchases a packaged food product from a local vendor or big box store, and becomes ill from the product, it's a high probability that everyone getting that product to the shelf will be named in a lawsuit; the importer (or manufacturer), wholesaler, distributor, and retailer. Those that had product liability insurance would be covered because at some point each party, "manufactured, sold, handled, and distributed" the product before it got to the consumer.
If you are a restaurant, food truck, private chef, or caterer, your prepared food becomes your product. In the case someone becomes ill due to your food, your product liability insurance may lower or eliminate the cost of a claim.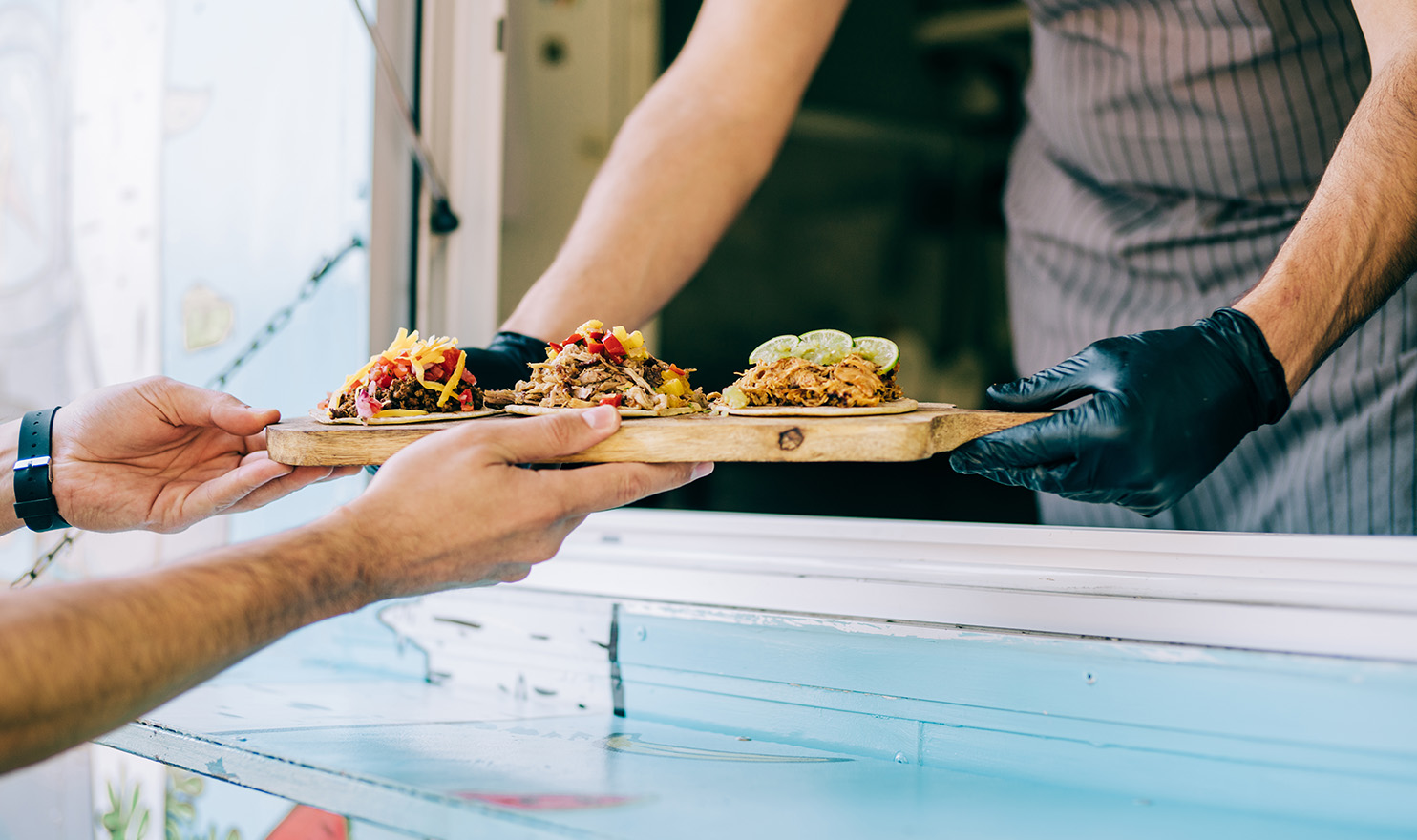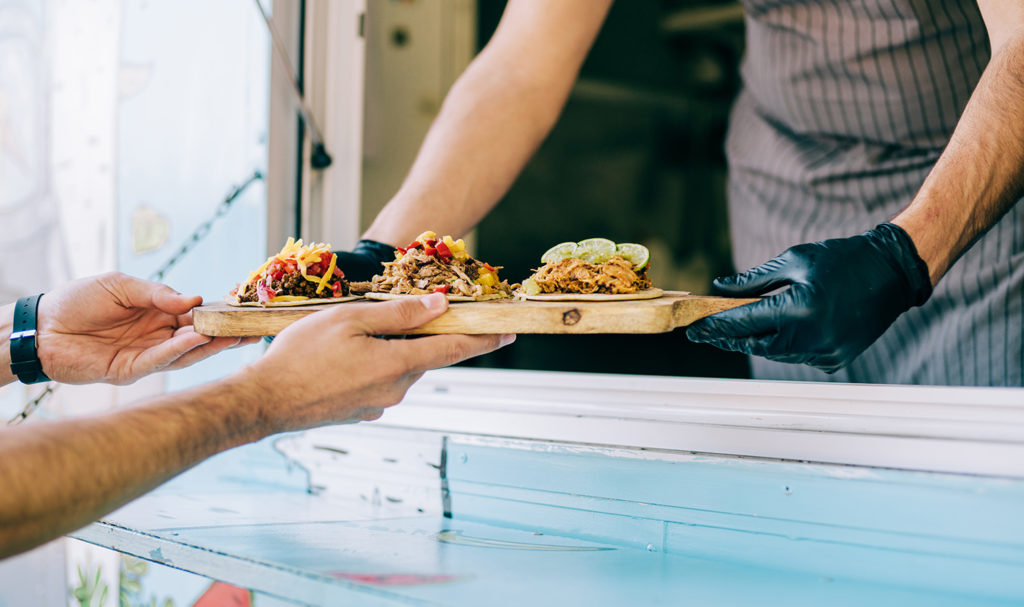 The Underwriter's Viewpoint
It is typically not difficult to obtain general and product liability insurance for the food industry. When it comes to product liability, the underwriting process is simple (depending on the food product).
However, there are some areas to be aware of that may cause an insurance underwriter to question, or be reluctant, to quote an account. Some of these areas are:
Country of Origin of Food — There are certain countries that may be unregulated and not focused on health and food sustainability as other countries. Fish and seafood from certain countries are fed unhealthy food and stored on ice that may contain bacteria. These tested foods contained higher than acceptable toxins. The same issues exist for meats, poultry, and produce.
Food Preparation — Many states have food preparation requirements when selling food to the public and require the use of commissary kitchens. If you are a food truck, concessionaire, or mobile food vendor, and do not use a commissary kitchen, your insurance carrier options to obtain product liability insurance may be reduced. Underwriters will want to confirm that you are abiding by your local and state laws when it comes to food preparation.
Package Labels — Besides listing the ingredients on product labels, the underwriter will see if there are any health claims being made about a product. If health claims are made, the underwriter will need to know if they have been approved by the FDA. If they are not approved, it may be challenging to obtain product liability insurance.
Supplements* — Nutritional supplement products are typically excluded or ineligible for most insurance companies providing coverage to the food industry. There are specific insurance carriers that target product liability insurance for manufacturers or nutritional supplements, but it's a different coverage plan than the typical food product policy. If supplements are a part of your growth plan, you may want to consider having a separate entity (corporation or LLC) specific to that business. This will provide a separation between your food business and the supplement business and may be easier to obtain coverage for both companies.
*The FDA defines dietary supplements as products "intended to add to or supplement the diet and are different from conventional food." Generally, to the extent a product is intended to treat, diagnose, cure, or prevent diseases, it is a drug, even if it is labeled as a dietary supplement.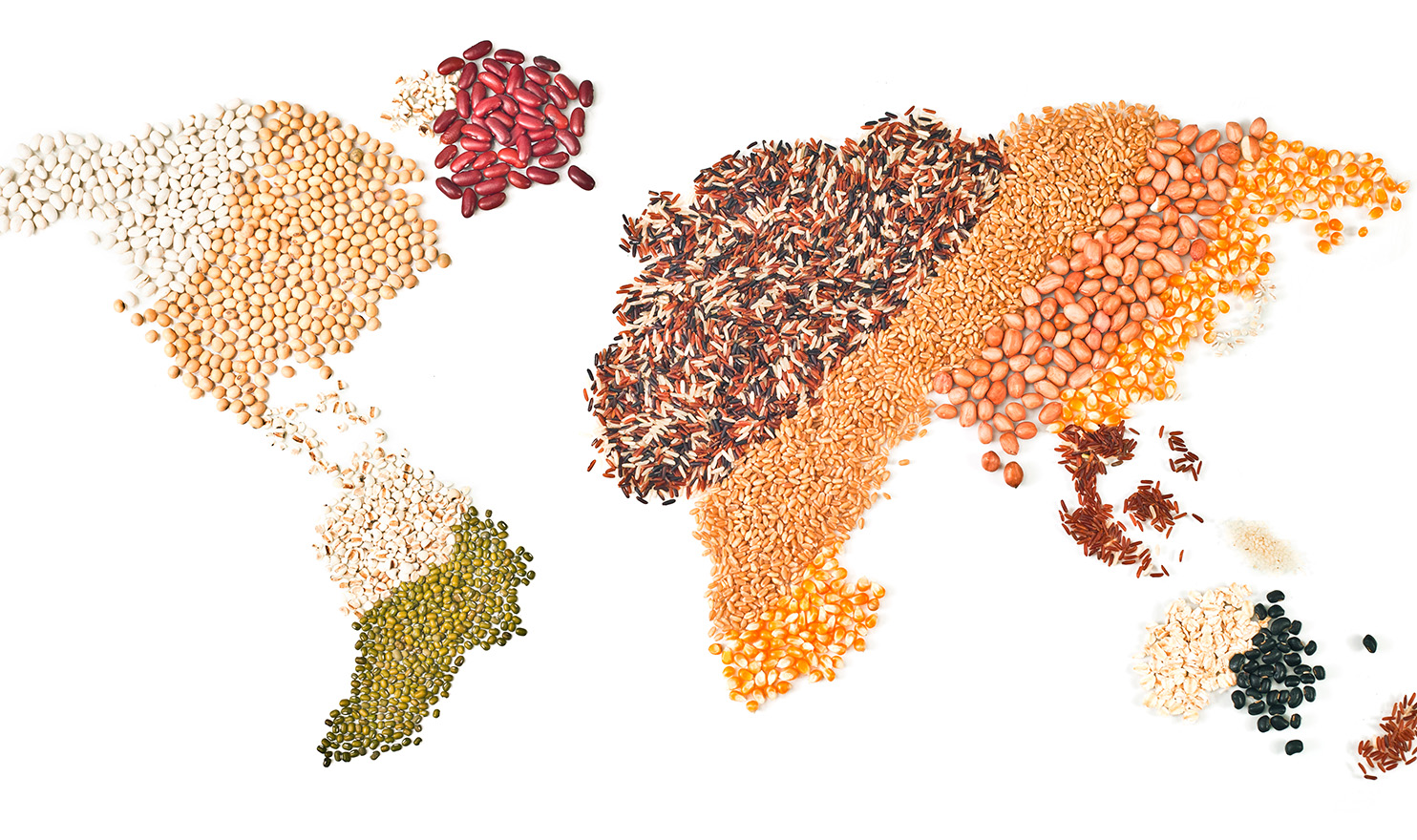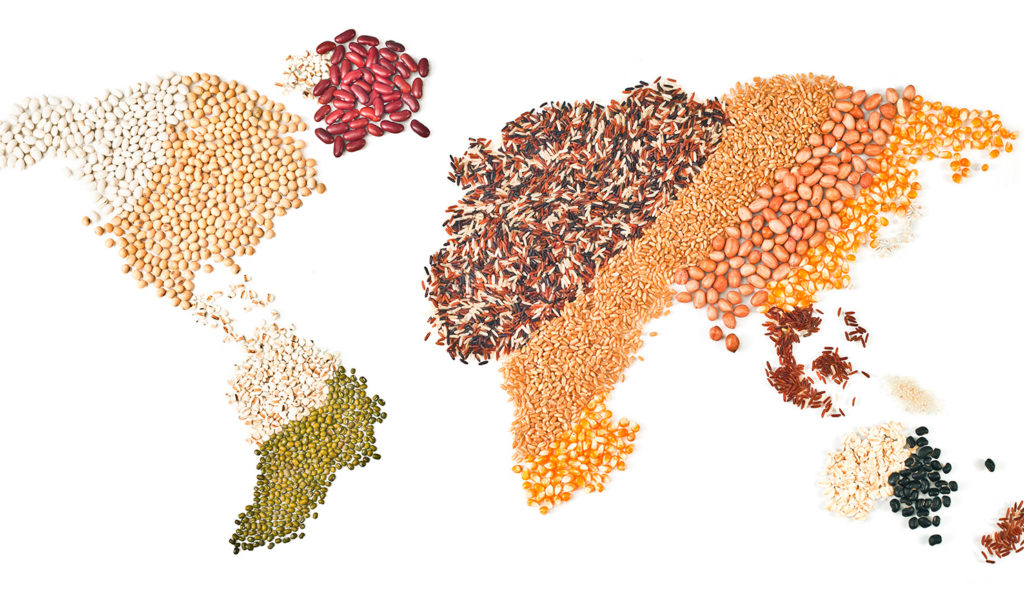 Occasionally you are required to take your products off the market because it has caused harm or believed they will cause harm to the general public. This action is not covered by most product liability insurance policies and would need an additional coverage (or endorsement) if available.
There can be significant costs associated with a product recall, such as:
Notifying retailers and regulatory bodies
Removing the product from the market
Government fines
Investigation costs
Litigation costs
Public relation management
Storing and disposing of products
Loss of income from recall
In 2014, the FDA and Department of Agriculture worked on the average cost of a recall. At that time the average product recall cost was $1,593,551 with a median of $33,598. They stated that small businesses made up the vast majority of recalled products. The costs can be crippling for most companies.
The FDA issued approximately 67,000 separate product recalls between 2012–2019, and the Food/Cosmetic industry is the 2nd leading category behind medical devices.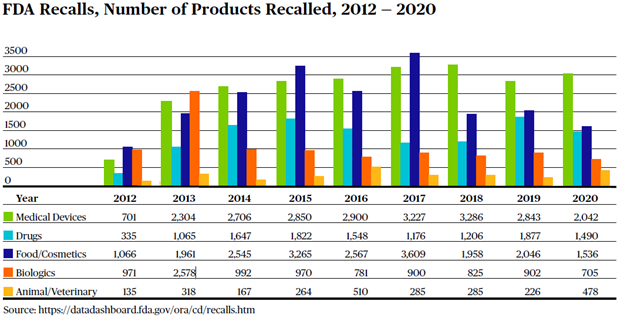 Start Managing Your Liability Risks Today
Each aspect of the food industry may present unique exposures—whether you are a food truck, caterer, manufacturer, or retailer. Each has a product liability and product recall exposure, some more than others depending on where you are in the distribution channel. It is important to recognize the exposures and take precautions to reduce them as much as possible.
Talking through the process with an insurance advisor can be helpful when navigating the insurance industry. FLIP can help assess your exposures and provide multiple insurance coverage options to meet your needs.
If you have any questions, please call one of our licensed representatives at 844.520.6992 and they will be happy to assist you.
Disclaimer: All policies have limitations, terms, exclusions, and conditions. Please refer to your policy for exact verbiage and coverages.