So you started your food truck. Your logo is bright and shiny on the side, your menu is dazzling foodies from all over, and sales are picking up. Whether you've been running your business for a couple of months or you're looking for that extra something to get your name out there we get it. Running a business can be hard! That is why we created this guide to food truck marketing. 
In this blog, we'll review the best ways to use social media for food truck marketing. This can include
The Benefits Of Using Social Media To Market Your Food Truck

Platforms To Use

Food Truck Marketing Best Practices

How Social Media Brings People Together
Benefits Of Using Social Media To Market Your Food Truck
There are a ton of benefits to using social media to market your food business. Some of those benefits include:
Increased sales

Reaching more customers

Developing your brand, 

Increased traffic to your website

Keep an eye on the competition.
Increase Sales
When you put your food truck on social media, you can experience a whole new way to increase your sales. "Well how can I do that?" you may ask. It's easier than you think. When you create social media accounts for your food truck you need to start posting and interacting with your customer. As you do that, you're getting your brand known and helping more and more people discover your awesome food
Through hashtags, tagging, and consistent posting, you can experience an increase in sales because people know who you are, what you offer, and where you're located. This helps them find your food truck and make a purchase. 
Reach More Customers
Posting on social media can help you reach more customers because it isn't confined to your location or area where you serve your delicious food. With social media, you can reach customers outside of your serving area and increase knowledge about your food truck. You can spotlight menu items, update your location, interact with customers, and more all from your phone or tablet. By doing these things you can reach more customers and increase your brand awareness. This leads us into our next benefit. 
Develop Your Brand
As an identifier of your product or business, your brand can influence your customers and help them make the decision to purchase from you. So you sell the best donut kabobs and people love them! Is that your brand? Donut kabobs? No, that is what you sell. Your brand is what makes your customer buy your food. Social media can help you develop your brand and increase brand loyalty among your customers. You can make posts that show your witty and charming donut-centered banter, showcase your brand colors, and make your brand stand out so people know that it's your food truck that makes the best donut kabobs.
Increase Website Traffic
Creating a strong social media presence for your food truck business can increase traffic to your website. On most social media profiles you can link to your website in your profile bio. In posts, you can direct viewers to your profile to visit your website link. In social media stories, you can also link directly to your website. Social media creates another avenue for customers to reach and view your website. 
Keep An Eye On The Competition
Social media gives you a unique opportunity to check out your competition. Is there another donut kabob food truck in your area? Check out their social media platforms to see what they're doing, what they're advertising, and if you could do it better.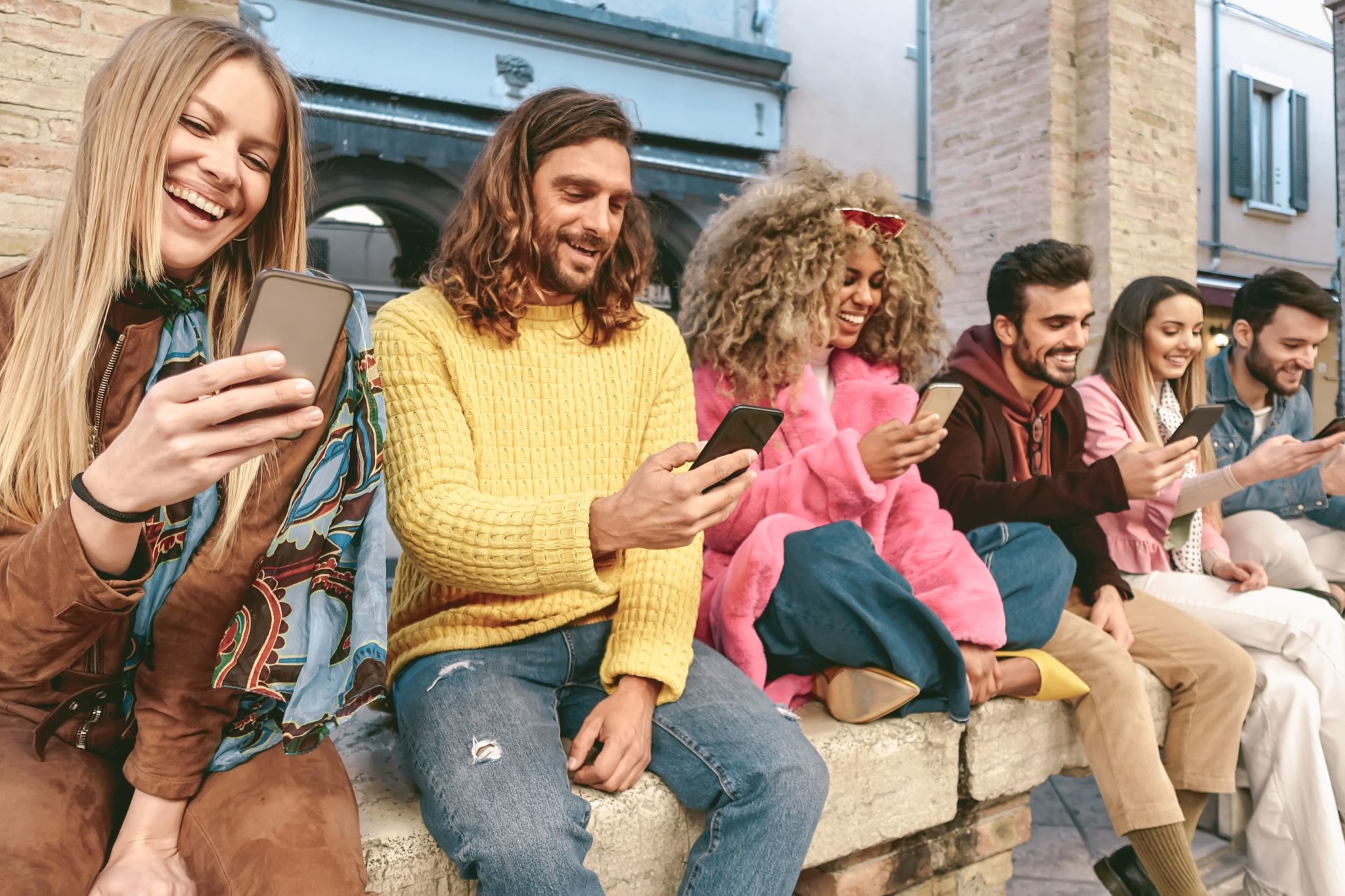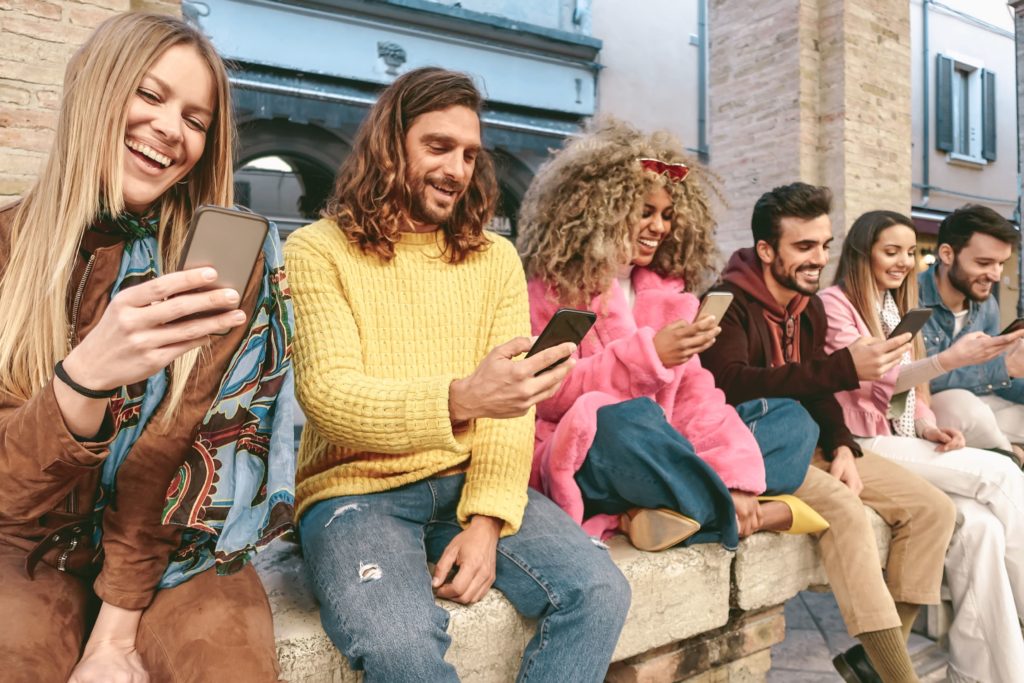 What Platforms Should You Use?
We live in an age where there are several different social media platforms. There are so many that you want to be very choosy about which one you use for your food truck marketing. It can be exhausting trying to keep up with the best practices of each platform. 
A few tips for choosing a social media account include knowing who your audience is. Is your audience millennials? Gen Z? Male, Female? Answering these questions can help you choose which social media platforms you should use to help you reach your target audience. Because you are a food truck, we have put together a general list of 4 social media platforms that your business should be on. 
Facebook
Facebook is one of the "OG" social media platforms and is a great tool for your business. Typically the demographic of Facebook is adults ages 25 to 35 —so millennials. With Facebook, you can post to your feed, post a story, and post to groups. We recommend joining other food truck groups on Facebook and promoting your business within those groups as well as posting on your feed and story. On Facebook, you can post your location, business hours, business description, ways to contact you, and more. This is a great way to show customers who you are and promote your brand. 
On Facebook, people can also leave reviews which is a great way for you to identify things people love about your business and ways that you can improve. Building up positive Facebook reviews can also help potential customers trust your business.
Instagram
As a brainchild of Facebook, Instagram is a social media platform that allows you to create a brand-centric profile. You can post to your story and feed, run ads, and link your website. Like Facebook, Instagram allows customers to contact you and really get to know your brand. 
The demographic of Instagram is younger, typically hosting users that are between 18 and 24 years old. So if your target audience is younger, we recommend Instagram. However, the overlap is close so you should have a Facebook and Instagram account. In fact, you can link your Facebook and Instagram accounts so anything you post on one automatically posts on the other!
TikTok
As a newer social media platform, TikTok is video based and showcases a variety of content. You could post a timelapse of you making your delicious donut kabobs, or your version of a trending video, maybe showcase your menu or even spotlight your employees. These are all videos that can support your brand and show users just who you are. The typical user age of TikTok is 18 to 24 years of age, so it's a younger demographic as well. 
Pinterest 
We added this last social media platform in case you blog at all. If your website features a blog, then you will want to post it on Pinterest. As a blogging-based platform, Pinterest allows users to gain knowledge on a plethora of topics. If you blog about how to start your own food truck, the best way to eat donut kabobs, or where you source your ingredients from, post it to Pinterest. The typical Pinterest user is between 35 and 44 years of age, making it the platform to reach your older customers.
Food Truck Marketing Best Practices
Knowing how to market a food truck can be hard, but it is not impossible. It is likely you even have your own personal social media account. So you may already be familiar with how to post photos, reels, and stories. 
So what are the best practices when it comes to posting on social media? Best practices just refer to different ways you should utilize social media to develop your brand, increase sales, and reach more customers. 
Food truck marketing best practices include
Creating a brand

Utilizing hashtags

Interacting with the audience

Consistency

Promote your product
Create A Brand
In the above section we touched on what your brand is. Now it's time to create your brand on social media. To create your brand you will want to 
Use the same colors

Communicate with the same tone in your social media posts

Choose your focus and personality

Write your slogan and use it in your bio

If you haven't already, design your logo to use as a profile photo
Utilize Hashtags
Back in the day, hashtags were known as pound signs, now they're used to search for particular topics and filter accounts on social media. You can make your account visible and searchable with #donutkabobs or #bestdonutsinyourstate. The best place to use hashtags is in captions or comments on posts. Using hashtags can help your posts get seen more by people who are looking for the best donut kabobs. Hashtags are clickable and can lead users to posts that use that particular hashtag on their posts. 
The most popular hashtags include products or services, niche products (ex: donut kabobs), locations, special events, phrases, or acronyms. 
Interact With Your Audience
Social media is a great tool to really interact with your audience. You can reply to their comments, create posts or stories that ask them to interact with you (ex: comment your favorite donut flavor), and go live on Facebook or Instagram to share a new flavor release. 
When you interact with your audience you create and build brand trust. Your customer recognizes that you are a business they want to support. This helps build revenue and establishes a clientele. 
Consistency
Marketing your food truck on social media requires consistency. You will have to create a posting schedule, where you post several times a week. Here are the best times to post on Instagram according to Influencer Marketing Hub.
Monday: 5 AM, 11 AM, 12 PM, 1 PM

Tuesday: 7 AM, 8 AM, 9 AM, 10 AM

Wednesday: 5 AM, 6 AM, 9 AM, 10 AM, 11 AM

Thursday: 6 AM, 11 AM, 12 PM, 1 PM

Friday: 7 AM, 2 PM, 3 PM, 4 PM

Saturday: 6 AM, 8 AM, 9 AM, 10 AM

Sunday: 1 AM, 6 PM, 7 PM, 8 PM
By posting consistently you can increase who sees your posts and who interacts with you. This can help build brand awareness. 
Promote Your Product
A great way to promote your donut kabobs or other food items, on social media is to do an interactive giveaway. Depending on the type of giveaway you do, you can create traction on your website, experience more likes on social media, and develop your brand. 
An example of a giveaway can include encouraging your followers to enter the giveaway for a month of free donut kabobs by commenting their favorite donut flavor, tagging their friends, and sharing the post to their story for others to see. 
Social media giveaways help build your community of donut enthusiasts, increase sales, and increase engagement on your account. 
3 Bonus Food Truck Marketing Tips
Post your food truck schedule on Facebook or Instagram

Sponsor blog posts from food bloggers

Host a charity fundraiser
How Social Media Brings People Together
Your food truck brings people and communities together. You sell more than just donuts, or whatever delicious food you serve. You help your customers create memories. Your social media accounts can be a part of showcasing those memories. Customers see your glowing reviews, mouthwatering food posts, and smiling faces of other customers on your social media. With food truck social media you can interact with your customers and connect with them over a shared love of good food. 
Social media is an incredible tool for your food truck marketing. Want to know another invaluable tool? Food truck insurance is an invaluable asset to your food truck business.
In ten minutes or less you can protect your food truck business with A+ rated General Liability insurance, Product Liability insurance, and even Cyber Liability insurance from FLIP. Cyber security threats are just as real as food poisoning claims, so why not protect yourself from the cost of both? If you have any questions about insurance check out a food truck's guide to events and insurance.