What Sells The Most On Food Trucks: Top 13 Most Sellable Food Items
As one of the fastest-growing parts of the food industry, food trucks are unique, and niche, and can fit a bevy of different environments. From small-town rodeos to farmers markets in New York City to weddings and concerts, food trucks bring an exciting and novelty experience to so many events. 
Food trucks are a fast, easy, and delicious way to serve food and a great way for you to build profits as a food truck owner. With so many options out there it can be hard to decide what type of cuisine to offer food truck lovers. That research can be time-consuming and we would bet all the deep-fried Oreos in the world that you are too busy making your food truck the best it can be. But don't worry, we did the research for you and found the top 13 most sellable food truck items. 
So, without further ado, let's dive in and get those creative wheels rolling.
1. Grilled Cheese Sandwiches
Gooey, oozing cheese on crisp, toasty bread is always a great idea. Especially when you put your personal spin on it. The grilled cheese options are endless and what makes this food truck cuisine even better is that the ingredients are typically on the more affordable side. 
Everyone loves a good taco and there's just something to say about some homemade Mexican food that just hits the spot. Just as tacos maximize flavor, they also maximize your profits. As a fan favorite, your taco truck is bound to draw a crowd and bring in some extra dinero. 
This cuisine comes as no surprise to the list. With so many BBQ styles and flavors, not to mention that smoky aroma that practically sells the food for you, BBQ is both profitable and delicious. As one of the most popular food truck options, you just can't go wrong with smoked brisket, savory ribs, or tangy pulled pork.
Increase your food truck profits with burgers that have your own personal flair. With gourmet burgers, the flavor options are endless and so are the profits. Everyone loves a good burger –even vegetarians love their options these days. They're easy to eat and can be served in bulk, making it the perfect option for your food truck.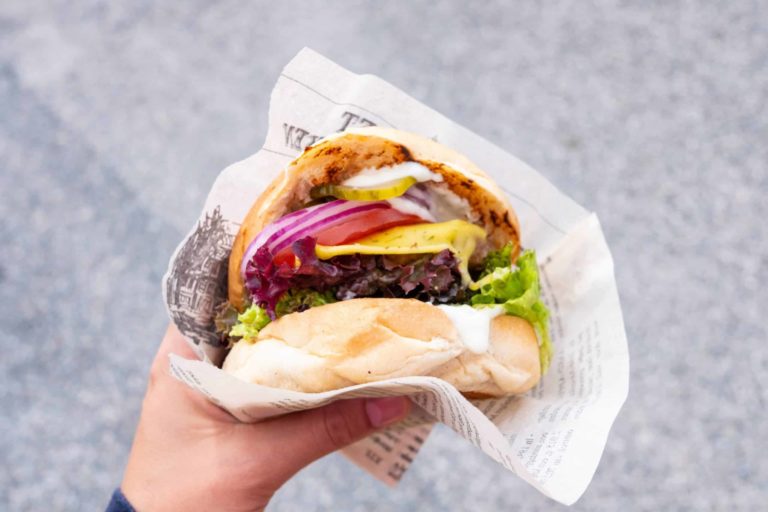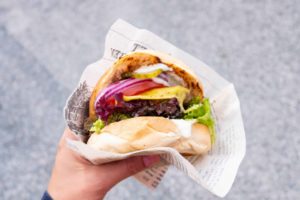 As the ultimate comfort food, mac n cheese can draw a crowd from wide and far. This profitable dish can be made in large quantities and is a great way to show off your culinary prowess. Dazzle a crowd with your homemade mac n cheese and even make some extra cheddar, if you know what I mean.
What's better than a steaming bowl of tikka masala on a frosty fall day? Drawing a large crowd and selling out! Indian cuisine is one of the most popular food truck options. It feels like a treat, tastes like comfort food, and transports customers on a culinary journey. 
Just like Indian food, Thai food offers food truck fanatics an immersive experience to a place rich in culture and flavor. This cuisine can be prepared quickly and in large quantities and is a great way to boost your sales and broaden your menu flavors. 
Salty, hot, and golden, french fries can be dressed up with toppings or served piping hot straight from the deep fryer. A fan favorite made fresh to satisfy all savory cravings, french fries offer low costs but high returns, making them a perfect addition to your menu.
Light, savory, healthy, and niche. Vegetarian food caters to a wide range of customers; luckily for you, it isn't too hard to make and it has a great following. This can help increase your revenue and set you apart from other food trucks. Everyone loves a good vegetarian option. 
Wood-fired pizza, thin-crust pizza, New York, Scillian, there are endless options when it comes to pizza. Each food truck adds its own personal flair, your food truck included. Your customers are lining up already!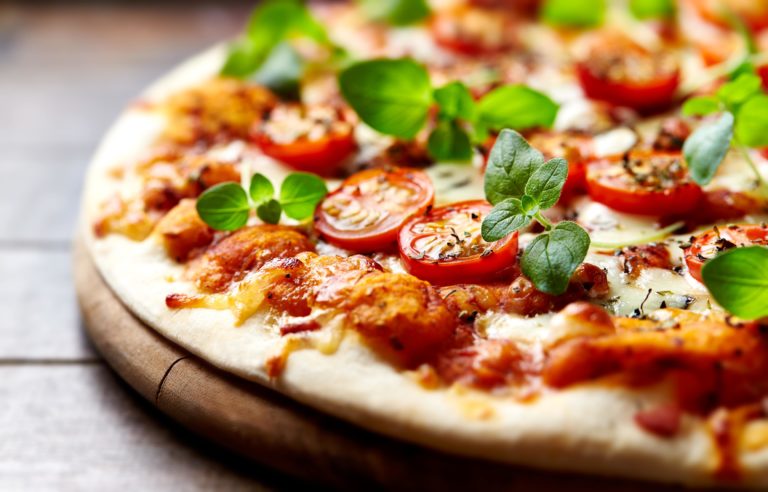 Cinnamon, sugar, fluffy dough, and deep-fried to perfection, churros are affordable and tasty. Your food truck could thrive on churros and any dessert for that matter. 
As America's OG (original) food truck concessionaire, hot dogs can be dressed up or down. This gives you all the creative and artistic authority to craft the best hot dogs in town and increase your profits from this profitable item.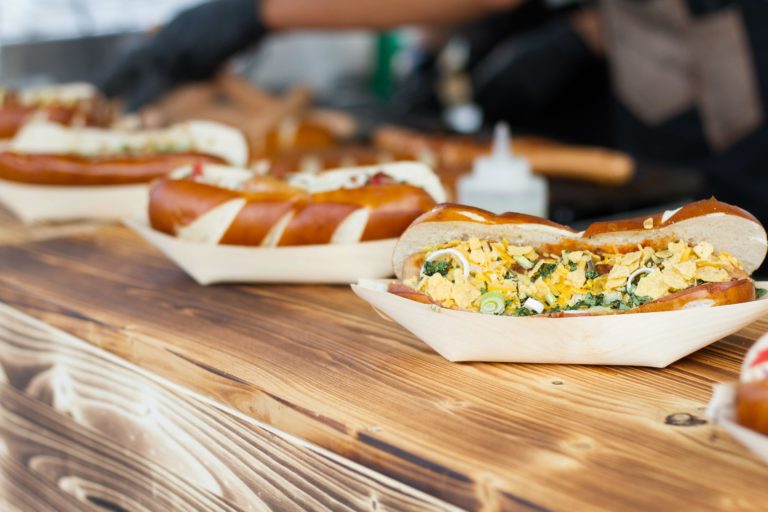 Fresh and full of variety, seafood is a great way to bring in customers and show off your culinary skills. Seafood can be purchased in bulk and can have really affordable ingredients, making it a perfect way to increase your profits.
How To Make Your Food Truck More Profitable
Now that you know what foods sell the most on food trucks, you can go out there and really get your food truck going. Since we believe in giving you the best tools to run your business – i.e. Insurance – here is another tip. To make your food truck more profitable and increase your food truck visibility, check out this additional blog on the benefits and best practices of food truck marketing. 
This blog can give you tips on how to market your business and teaches you about the best practices of social media marketing. 
Another way to make your food truck more profitable is with food truck insurance. Food truck insurance can mitigate or even eliminate the out-of-pocket costs associated with claims. Protect your business from the costs of third-party bodily injury and property damage claims. You can even increase your food truck sales with insurance. 
Insurance for food trucks allows you to advertise your food truck as a licensed and insured business, which can help you book more events and cater to more customers. This can potentially increase your profits. 
Get cooking and protect your food truck today!