Whether you're an established food truck owner or new to the scene, getting your truck into food truck festivals is a great way to build up your customer base and take your business to the next level.
How much do food trucks make at festivals?
With most food vendors making between $1,000 and $2,000 in net income at festivals, these events can be very profitable in addition to getting you in front of new clientele you might not have reached in your usual locations.
How can I become a vendor at a food truck festival?
If you've never gotten into a food festival before, it can be a challenge to know where to begin or what you'll need to do to prepare. That's why we're breaking down six tips for how to get your food truck into festivals with everything you need to know to set yourself up for success. Let's dig in!
Not all food trucks are the same and neither are the festivals you might be interested in vending at. When you're researching festivals in your area, make sure to look for ones that mesh with your food truck's cuisine and concept. For example, if your food truck serves vegan food, a meat lovers' festival probably isn't the right spot for you. 
Just starting out in the food truck business and haven't decided what to serve yet? Check out our blog post about the top 13 best-selling cuisines for food trucks.
If you aren't sure whether a certain festival is a good match, check out their website and social media profiles. Chances are they'll have more details on the type of food typically offered at their event so you can better assess whether you'll have a good chance of getting in.
If you're looking into events that aren't exclusively food truck festivals (music festivals, renaissance fairs, craft fairs, etc.), you may need to reach out to the festival organizers directly to find out if they accept food vendors. Contact information can usually be found on the event's website.
Of course, you'll also want to make sure the festival you're interested in is legitimate and well-organized. You can reach out to the organizers and ask about their experience running other events, talk to other vendors that have worked with them in the past, read reviews of the festival online, and check out their social media pages to see how much of a following they have.
Find out how to spot a successful event that could lead to better profits for your business and fill your calendar with the best gigs.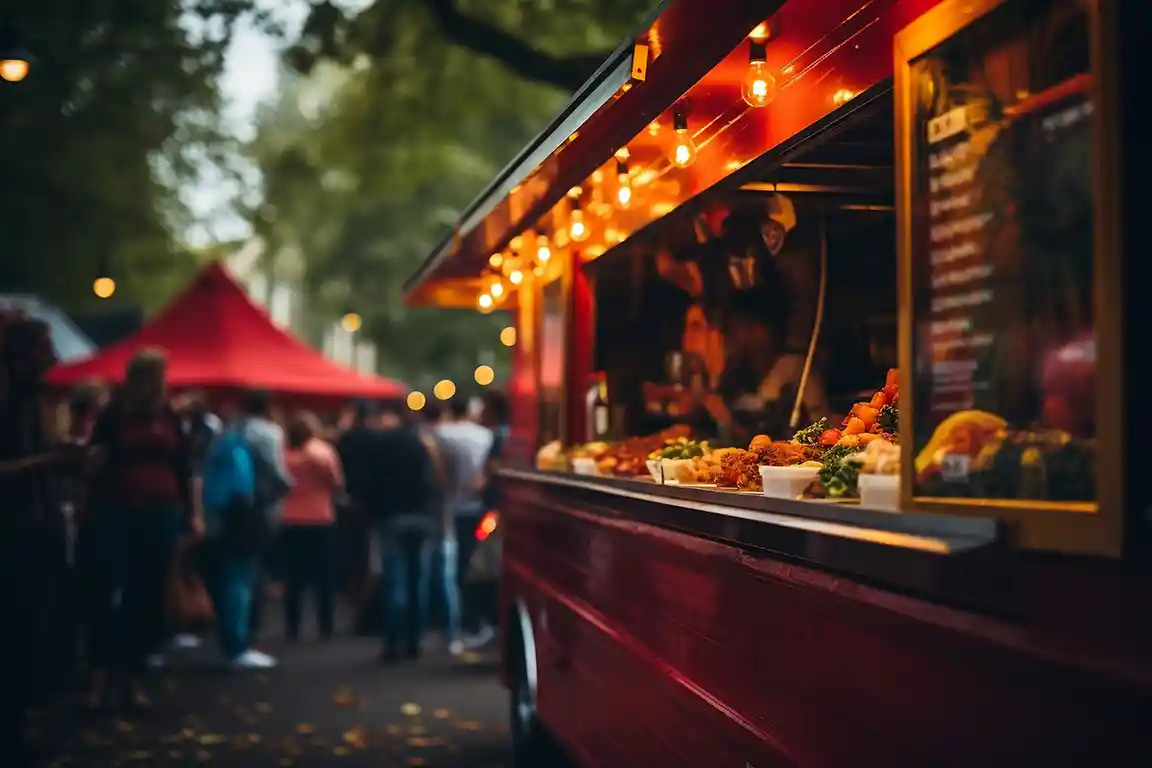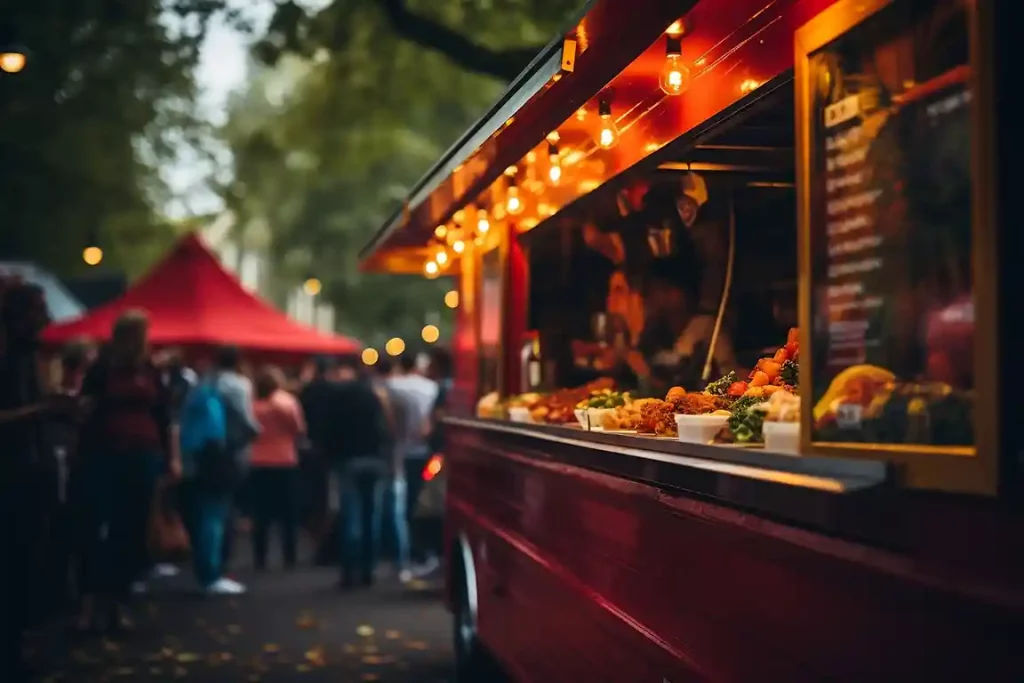 2. Build Connections in Your Community
When it comes to getting a vendor spot at a food truck festival, networking can be an extremely valuable step. Start by looking into and attending local food truck gatherings and industry conferences. These events provide lots of opportunities to meet and befriend not just other food truck owners but festival organizers and even potential customers. Some states also have their own food truck associations you can join that lobby on behalf of mobile food vendors. 
While networking is best done in person, you're not limited to forming valuable connections this way. Try searching Facebook for local food truck groups you can join. You'll be able to ask questions of fellow business owners and see what other people in your industry are doing to make their business more profitable.
You can also reach out to other food vendors to see if they'd be interested in cross-promoting each other's businesses on social media. This could increase both of your chances of getting into festivals.
By forging connections with those in and around the food truck sphere, you may find yourself with more leads on major vending opportunities and possibly even referrals to festivals your truck would be a good fit for.
3. Submit Applications on Time
In order to become a vendor at most food truck festivals, you'll need to submit an application to the event organizers. Festivals often have limited spots for food vendors, so if you find the right fit for your business you should visit their website and take note of how to apply and when applications open and close. 
Applications can vary from festival to festival, but there's a good chance you'll need to submit a proposal in order to be considered for a vendor spot. Your proposal should give them some important details about your food truck and include why you think you would be a good fit for their festival. 
Highlight special dishes and offerings, your commitment to serving high-quality food, and how you maintain strict cleanliness standards. If you can provide examples of happy customers, whether those are testimonials or online reviews, even better! Organizers will be more interested in bringing you on if you already have a good track record with the community.
Submitting on time is crucial. You should aim to have your application sent in at least 6–8 weeks prior to the start of the festival. Of course, it never hurts to get your application in earlier if possible.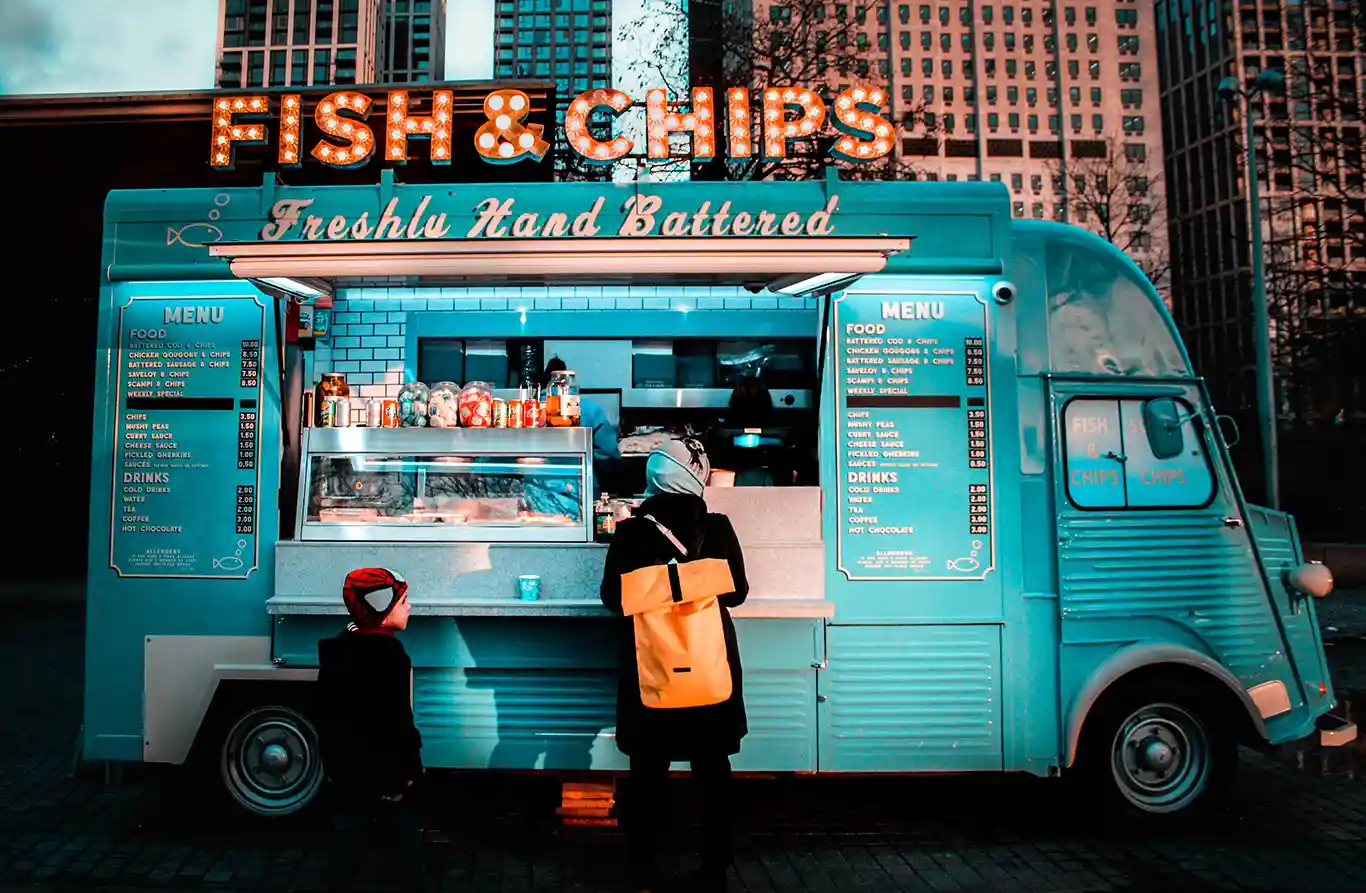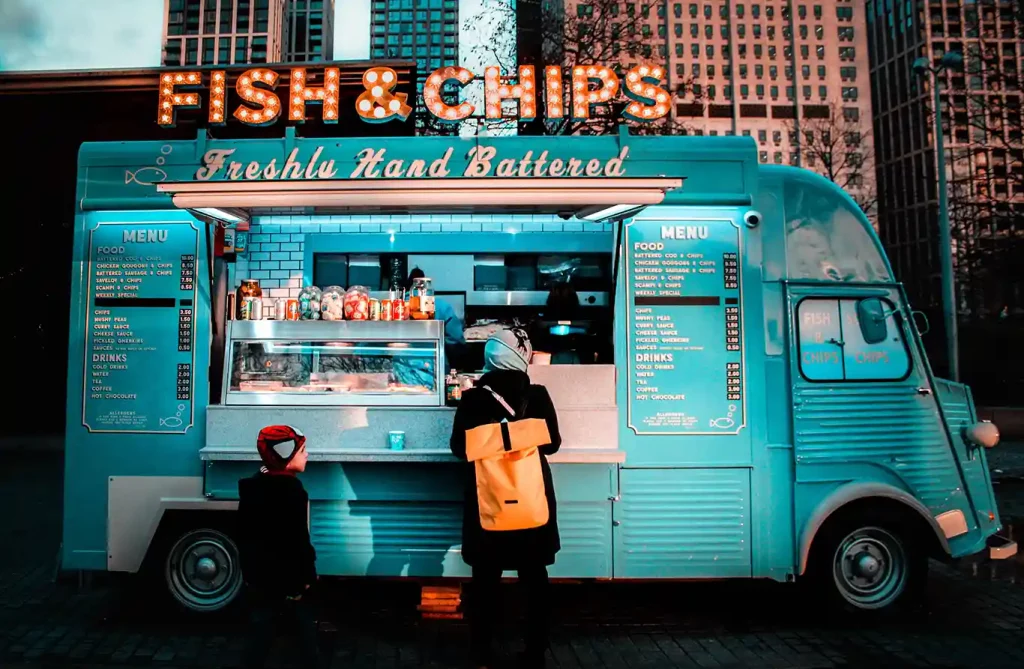 Having great-tasting food might keep customers coming back for more, but how do you get people who have never tried your product to take an interest in your food truck? With great branding, of course!
How cohesive is your brand presence? Do you use consistent colors and designs across your truck design, menu, website, and social media presence? Is your logo eye-catching and easily recognizable? Having visually compelling branding is crucial to grabbing the attention of potential customers and festival organizers. 
If you're not sure where to start, consider the following:
What makes your food truck special and sets you apart from the competition? 

Who is your target audience?

What story are you trying to tell?

Why did you start your food truck business?
Asking yourself these questions will help you hone in on your brand so you can take the next steps to bring it together, whether that means hiring a designer to create your logo or making one with design tools like Canva or Figma. 
Once you have strong branding, use social media to your advantage. Platforms like Facebook, Instagram, TikTok, and more are a good place to promote your business, but you'll want to consider which demographics you're trying to appeal to before diving in. Reaching your audience is an important aspect of  food truck marketing to make your strategy work for you consistently.
Festival organizers will be more interested in food trucks with a strong brand presence, as will customers. As an added bonus, great branding has the potential to help you stand out from other food trucks at any festivals you get into.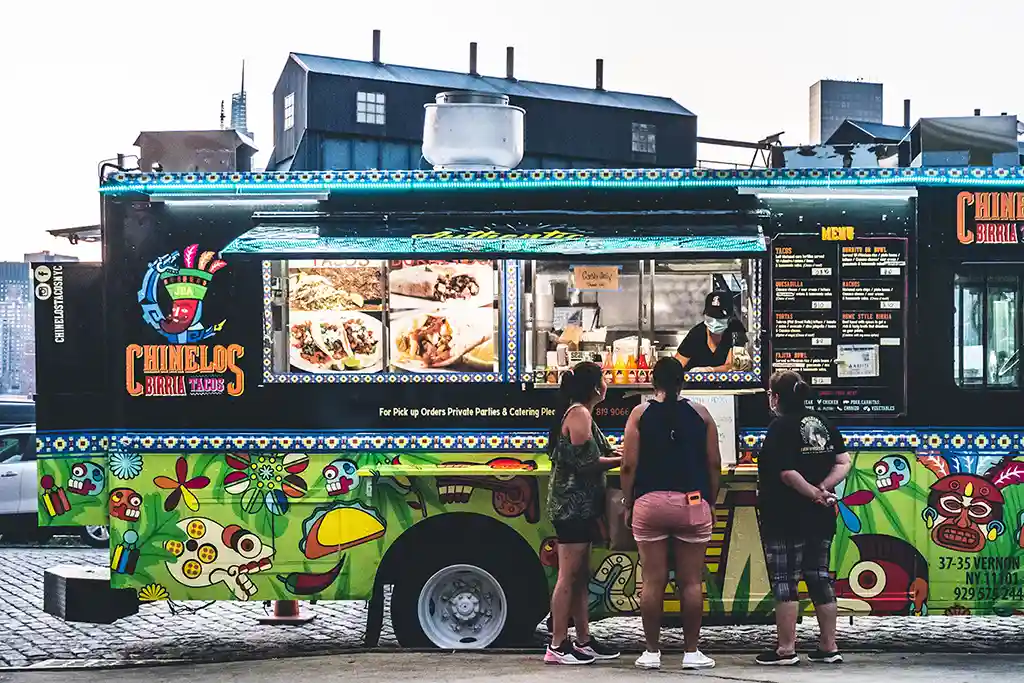 While not as glamorous as the previous tips, preparing for a food truck festival is crucial if you want to get in. Food truck festival vendors usually need a vendor's license or food handler's permit to operate. Event organizers can point you in the right direction or even provide applications to the right agencies in some cases. 
If the festivals you hope to attend are outside of your usual locale, you'll need to make sure your business is licensed with the health department in that area. There's a high likelihood you'll need a temporary vendor's permit for each festival you go to. Information on which permits you'll need can be found on city or state government websites.
Don't forget about insurance, either. As a food truck owner, there are many risks associated with running your business. You could find yourself facing expensive claims if a customer contracts a foodborne illness, you accidentally damage the venue while parking your truck, and more. 
When you have food truck insurance coverage, you can focus on serving your customers at the festival instead of worrying about a financially devastating event. For more details on how to avoid the most common claims food truck owners face, check out this blog post.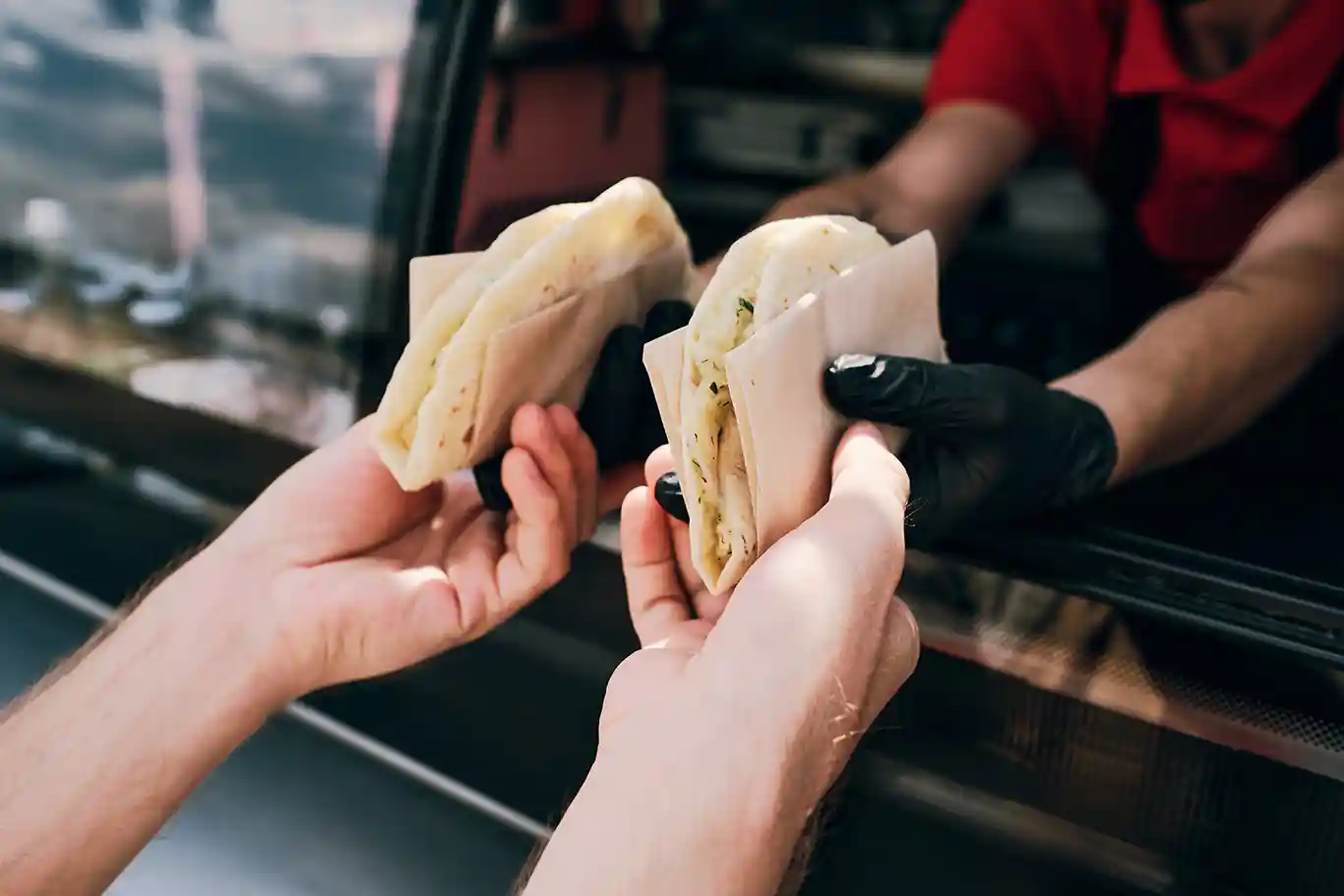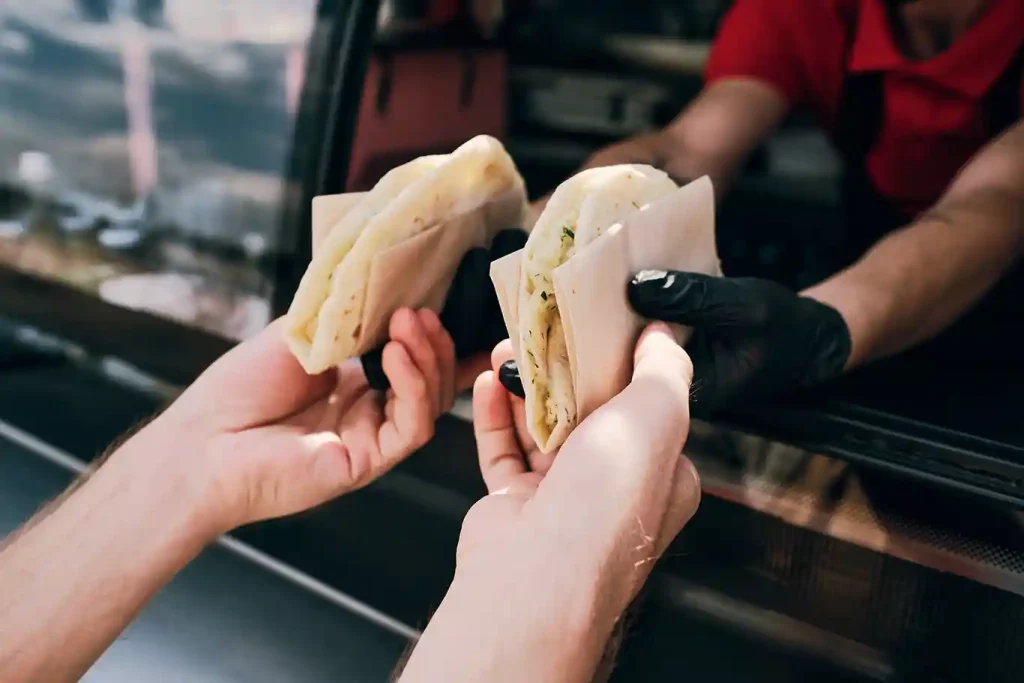 6. Organize Your Own Festival
While not the easiest way to get your truck into festivals, the option to put together your own is very real if you're ready and able to put in the work. Here's a short list on how to organize a food truck festival:
Pick your location:

Your festival should be somewhere with a lot of foot traffic (residential city streets or a commercial area) or a less urban but still easily accessible area. Consider the layout of whichever site you pick. Is there enough space for the size of the festival you're organizing?

Secure licenses and permits:

To run a food truck festival, you'll need to make sure you've completed all necessary paperwork. In the US this can vary widely from state to state, so make sure you're aware of the requirements for the area your festival is in.

Involve other people:

Putting together a food truck festival is a hefty task, and not one you can feasibly do alone. Enlist the help of community members, fellow business people, and volunteers to bring it all together.

Get the equipment you need:

Festival-goers will need things like tables and chairs to eat at plus tents and gazebos to keep them sheltered from inclement weather. As the organizer, if you're responsible to provide power to each stall, you'll likely need several generators as well.

Recruit food truck vendors:

Reach out to your connections in the industry and invite them to participate. Posting in local food truck Facebook groups is a great way to get the word out, but attending other festivals and chatting with other owners is a good idea too.

Require insurance from vendors:

Asking your vendors to have food truck insurance is an important step in avoiding costly claims that could hinder your festival's profitability and damage your reputation. Check out our blog post about

the pros and cons of requiring insurance from your vendors

for more information.

Make a website:

A well-made website will give potential customers and vendors a central place for information on your festival and add legitimacy to the event. You can hire a web designer or use platforms like

Squarespace

and

Wix

to build your own.

Promote your event:

With social media, it's easier than ever to reach potential customers and build interest in your festival.

Facebook ads

are a great way to start since they can be targeted to specific demographics and locations. You can also print posters and flyers to put up around town.
While getting your foot in the door at a food truck festival isn't a piece of cake, there are many ways you can achieve this goal. To keep these six tips on hand for quick reference, download our free cheat sheet!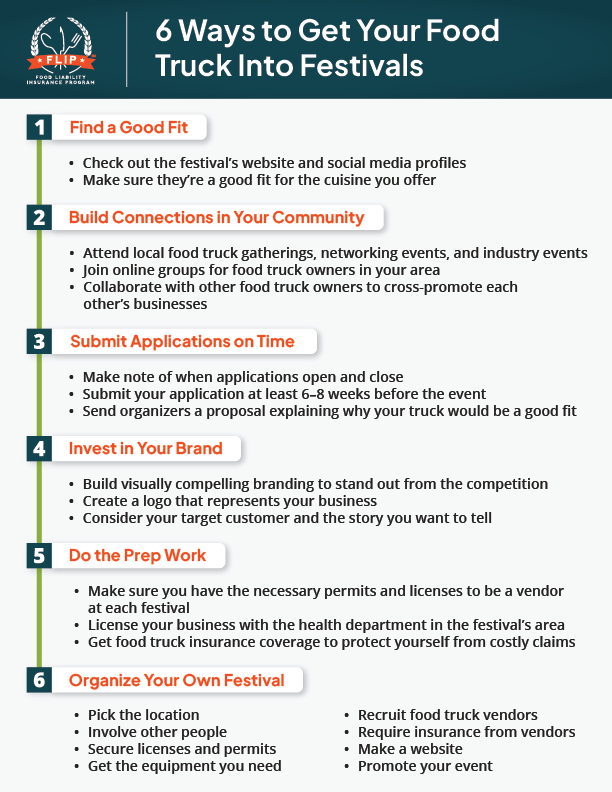 Regardless of where your food truck takes you, make sure your business is protected from potentially catastrophic claims. Food truck insurance can assist with or even eliminate expensive out-of-pocket costs associated with third-party bodily injury and property damage claims.
You've got a lot on your plate already as a food truck owner—don't let unexpected claims turn up the heat. Get your free quote from FLIP today!