FOOD VENDOR LIABILITY INSURANCE
There are many risks you face when running a food vendor business. From trip-and-fall accidents and property damage claims to accidentally getting a customer sick from the food you served them, food vendors can face a variety of claims that—without the right insurance—can financially devastate your business.
So what does food truck insurance from FLIP do for you?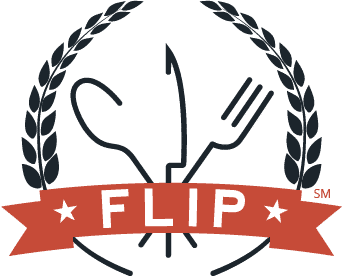 Fast & Secure Online Purchase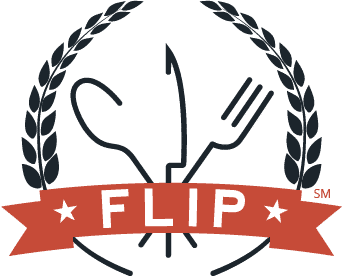 Free, Unlimited Additional Insureds – Add in Minutes!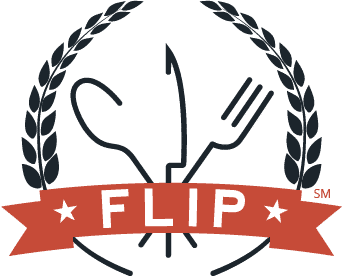 Protection from Food-Borne Illnesses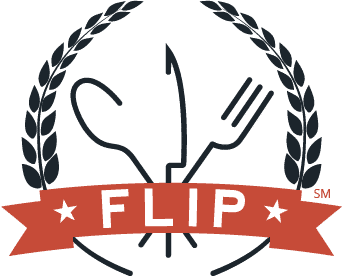 High Limits to Meet Your Needs/Requirements
Coverage Details
| | |
| --- | --- |
| General Liability Aggregate Limit | |
| Products-Completed Operations Aggregate Limit | |
| Personal and Advertising Injury Limit | |
| General Each Occurrence Limit | |
| Damage to Premises Rented to You (Any One Premises) | |
| | |
| Business Personal Property / Inland Marine Limit (Any One Article / Aggregate) | |
| Business Personal Property / Inland Marine Limit (Per Occurrence) - Deductible | |
For food trailers, general liability limits only apply if you add a Trailer Endorsement to your policy. (Trailer Endorsement can be added during checkout).
**Please note that this is only a summary of your insurance coverage. All policies have specific terms, conditions, exclusions, and limitations. Please refer to the policy for a complete description of coverages. For a sample policy, please contact us at (844) 520-6992 or by email at info@fliprogram.com.
General liability can mitigate the cost of third-party bodily injury and property damage claims that arise from accidents that occur at your business location or as a result of your business operation. FLIP's Food Vendor Liability Insurance comes with a general liability policy.
Aggregate Limit: $2,000,000
Business Personal Property/Inland Marine Coverage
Business personal property and inland marine policies are designed to protect your business if your equipment gets stolen or damaged from accidents like fires. Food Vendor Liability Insurance by FLIP offers this policy option based on your specific policy needs.
Aggregate Limit: $10,000
Damage to Premises Rented
Your business may take you to many places, so you need insurance that protects you no matter where you are. If you rent a spot at an event, venue, or commercial kitchen, you need coverage that protects the space in case an accident occurs involving your business.
It's a common practice for event organizers and venues to require their vendors to have insurance and to be included as an additional insured in order to participate in an event. With FLIP, you get unlimited additional insureds free of cost.
Aggregate Limit: $300,000
If your business collects or stores information online, on a computer, or on a mobile device, you could fall victim to cyber theft. Cyber security events can cost tens of thousands of dollars in first- and third-party claims. FLIP offers cyber liability Insurance as an additional policy that can be added to your Food Vendor Liability Insurance plan.
Commercial Auto Insurance
Does your business operate out of a food truck or trailer? FLIP unfortunately does not include commercial auto insurance. However, we are appointed with Progressive to bring you commercial auto insurance if needed, which is available during our application process.
Workers Compensation Insurance
As a food truck owner, you probably have hired employees to help you on the truck. Through our trusted partner, Insurance Canopy, you can purchase workers compensation insurance. Click here to visit Insurance Canopy's Workers Compensation Insurance application.
FAQ
What is Food Vendor Liability Insurance?
Food Vendor Liability Insurance is designed to protect food vendors from the risks associated with preparing and serving food to the public. With general and product liability as well as business personal property coverage, Food Vendor Liability can cover third-party bodily injury and property damage claims as well as equipment loss.
For an additional price, you may include more policies to your Food Vendor Insurance plan, including professional liability, cyber liability, and more.
Do I Need Food Vendor Liability Insurance?
Yes. As a business in the food industry, you face risks that could cause long-term financial stress on your company. By covering your business with Food Vendor Liability Insurance today, you can mitigate or all together avoid many of the expenses that claims can create.
Additionally, many events and venues where you might do business require vendors to provide a certificate of insurance before doing business or participating in the event. With FLIP's Food Vendor Liability Insurance, you can create opportunities for yourself in being able to participate in these events.
How Much Does Food Vendor Liability Insurance Cost?
The cost of Food Vendor Liability Insurance will vary according to your business needs and the policies you include in your plan. With FLIP, Food Vendor Liability Insurance starts as low as $299 per year for up to $2 million in coverage for general and product liability, with up to $10K in business personal property coverage.
You can add additional coverage to your insurance plan if desired at an extra cost, including increased general liability coverage, professional liability, cyber liability, and more.
Risks of Running a Food Vendor Business
A customer trips over your equipment or within your business location, causing bodily harm
While you are busy serving a customer, someone steals your equipment
A customer gets a food-borne illness from the food you served them
A fire or disaster destroys your equipment or business location
FLIP offers high quality, affordable liability insurance to food vendors across the United States. Our easy access online program shortens the time-consuming, expensive underwriting processes common with other insurance providers, allowing us to provide quality insurance policies at reduced prices compared to more traditional processing methods. In addition, the online presence gives food vendors more control over their policies at their convenience.
Food Vendor Resources
We understand that you need more than food truck insurance to run your business. As your partner, we have gathered and created supporting resources for you and your business. Check out our resources below.
If you've spent any time looking for food vendor insurance, you know that finding the right program to protect your business is harder than it sounds. With so many different providers and policies, it is's genuinely challenging to know 1) what
Read More
Food vendor insurance is the responsible and smart thing to have before things go wrong. In the unfortunate circumstance that an incident occurs and you're held responsible, you'll need to know how to file a claim to get a payout from your insurance
Read More
FLIP works with numerous partners to provide the best possible resources for food truck owners. Some of the partners we work with include:
A+ Rated Insurance Carrier
Affordable Premium
Licensed in All 50 States
Free Additional Insureds
Purchase Instantly Online – No Long Quote Process
General Liability
Products and Completed Operations Coverage
Personal and Advertising Injury Coverage
Damage to Premises Rented Coverage
Business Personal Property Coverage